Avi Adhikari,
Assistant Professor of Psychology (K99 and R01 grants from the National Institutes of Health, NARSAD, Berry and Hellman Foundations awardee). 
Avi obtained his Ph.D at Columbia University with Profs. Josh Gordon and Rene Hen in 2011, and then worked as a postdoctoral researcher with Prof. Karl Deisseroth at Stanford University until 2016. Avi joined the Department of Psychology at UCLA in 2016 to study how the brain controls fear. Avi's hobbies include playing guitar, eating seafood and painting. C.V., GoogleScholar, pubmed, avi@psych.ucla.edu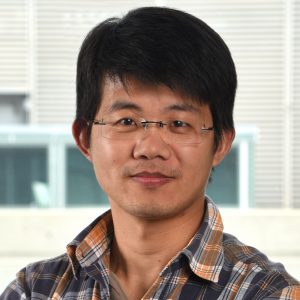 Weisheng Wang,
Postdoctoral Researcher (NARSAD award winner)
 Weisheng obtained his Ph.D. at the Chinese Academy of Sciences in 2013, and then obtained postdoctoral training in Dr. Gary Lynch's lab at University of California, Irvine until September 2017. Weisheng joined the Dr. Adhikari's Lab at UCLA in October 2017 to study how interactions between brain regions affect fear and anxiety. Outside of lab Weisheng enjoys music, movies and hiking.
Fernando M. C. V. Reis,
Postdoctoral Researcher (NARSAD award winner).
After obtaining his PhD at the University of São Paulo (USP) in Ribeirão Preto, Brazil, in 2015, he joined Prof. Newton Canteras' Lab (USP, São Paulo) as a postdoc with the São Paulo Research Foundation (FAPESP) scholarship. He is presently a postdoc in Dr. Adhikari´s Lab at UCLA studying the neural systems and mechanisms underlying fear and defensive responses. He likes to play guitar during his free time.
Peter J. Schuette,
PhD Student (NSF GRFP awardee)
Peter obtained a B.A. in visual arts at Columbia University (2002), and then transitioned to neuroscience. He initially researched neuromodulation and memory with Dr. Nanthia Suthana. Under joint mentorship of Drs. Adhikari and Kao, he is  investigating the neural dynamics underlying threat-induced behaviors. Outside the lab, he enjoys reading pre-teen fiction to his two sons.
Mimi La-Vu,
PhD Student (F31 awardee)
 Mimi received her B.A. in Psychology with an emphasis on Cognitive Science from UCLA in 2015. She worked as a technician in Dr. Alcino Silva's lab to further the development of Miniscope technology and to study the temporal relationships of contextual memories. She joined the Adhikari lab to elucidate circuits mediating panic and fear. In her free time she enjoys traveling and taking her rescued husky, Charlie, to the park!
Anita Torossian,
PhD Student
Anita received her B.A. in neuroscience and psychology from CUNY Queens College in 2017. Afterwards, she conducted post-baccalaureate research at the NIH where she examined brain protein synthesis in mouse models of autism-like disorders. In the Adhikari Lab, she is investigating the neural circuits underlying fear, anxiety, and other defensive responses. In her free time, Anita enjoys playing piano and eating anything sweet.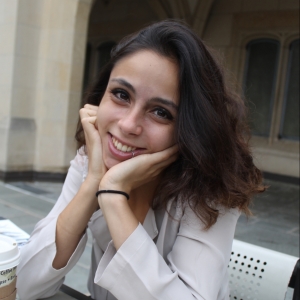 Sandra Maesta Pereira,
Staff Research Assitant
Sandra obtained her B.S. in Cognitive Science with a specialization in Computing from UCLA in December 2019. She joined Dr. Adhikari's Lab to learn about anxiety and fear and the related brain regions and circuits. Sandra is also interested in data analysis techniques and how they can be applied to neuroscience. She is a coffee and cocktail lover, and enjoys a good weight lifting session.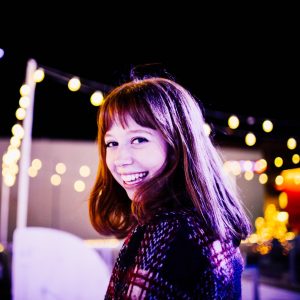 Brooke Tobias,
Staff Research Assistant
Brooke obtained her B.S. in Neuroscience in 2019. She is an intern with UCLA Sports Medicine, and is passionate about teaching biomechanics and injury prevention to athletes. Brooke joined Dr. Adhikari's Lab to learn about the high anxiety state and the neural circuits that control its symptoms. In her free time she enjoys hiking, reading, and coffee.
Ekayana Sethi,
Staff Research Assistant
Ekayana obtained her B.S. in Psychobiology from UCLA in 2020. She joined the Adhikari Lab to dissect neural circuits mediating stress, fear, and anxiety-related behavior through animal models. Through further studies, she hopes to apply this research to advance potential therapeutics for anxiety disorders. In her free time, Ekayana enjoys dancing, hiking, and eating new desserts!
Emily Iniguez,
Undergraduate Student
Emily is a fourth year Psychobiology major, Cognitive Science minor who has always been fascinated by the inner workings of cognitive cerebral processing. She aspires to become a Pediatric Psychiatrist due to her passions for developmental psychology and neurocognitive processes. In joining Avi's lab, Emily has explored and solidified her passions for behavioral neuroscience. During her free time, she enjoys going to coffee shops, reading a good book, catching up on sleep and designing websites which includes this one!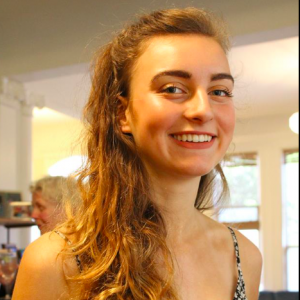 Chloe deBord,
Undergraduate Student
Chloe is a fourth year Human Biology and Society and Psychology major who is passionate about mental health, and adopting a more holistic understanding of well-being that includes biological, psychological, and social factors. Chloe hopes to become a social worker or a therapist, but for now, she works in clinical psychology research on child therapy practices, and in behavioral neuroscience research on fear and anxiety circuits in the brain. She joined Dr. Adhikari's lab because of her passion for neuroscience, and to learn more about the link between fear and anxiety circuits in the brain and mental health. Outside of the lab, she enjoys baking, reading, and dogs!